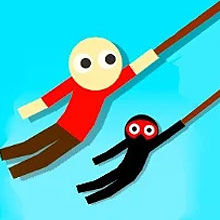 Hanger 2
HHTap
/
Arcade,Hanger,Ragdoll,Skill,Swing,Stickman
Related Games
Popular Games
Top Rated
HHTap
/
Arcade,Hanger,Ragdoll,Skill,Swing,Stickman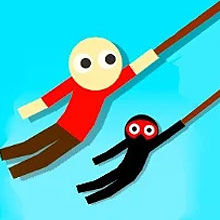 Enjoy the second and improved sequel of this fun physics game where you will have the mission to take your stickman safe and sound until the end of each level. All you have to do is shoot the rope and hook it on the ceiling to swing and advance carefully along the stage. Dodge the obstacles in your way and slowly overcome the green lines while collecting keys until you reach the finish line. Once you cross the finish line, you'll have to do it with as much momentum as you can to travel the longest distance possible to get extra coins - invest the money in buying upgrades and have a great time flying from one wall to another!

Play Hanger 2 On Your Phone
- Scan the QR Code with your phone.
- You can enjoy this Game on smartphone and tablet (Iphone, Ipad, Android devices and Windows Phone).

LANDSCAPE GAME
Rotate Your Device
Play Better