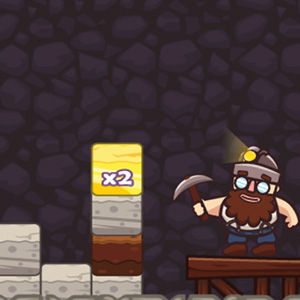 Gold Mine
HHTap
/
Casual,Shoot,Platform,Match
Related Games
Popular Games
Top Rated
HHTap
/
Casual,Shoot,Platform,Match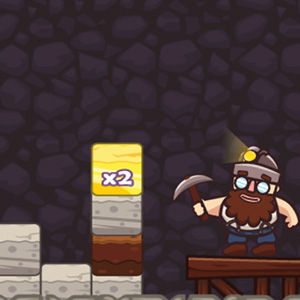 In this classic Gold Miner game you're not exactly the next Indiana Jones, but nevertheless you find yourself in an old Gold mine equipped with a pickaxe that you need to throw at colorful blocks to destroy them. It's the next best thing to being an awesome action hero archaeology professor.

Play Gold Mine On Your Phone
- Scan the QR Code with your phone.
- You can enjoy this Game on smartphone and tablet (Iphone, Ipad, Android devices and Windows Phone).

LANDSCAPE GAME
Rotate Your Device
Play Better