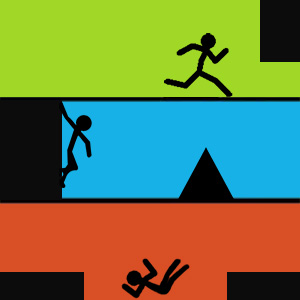 Fall Jump Roll
HHTap
/
Stickman,Jump,Adventure,Arcade,Kids,Platform
Related Games
Popular Games
Top Rated
HHTap
/
Stickman,Jump,Adventure,Arcade,Kids,Platform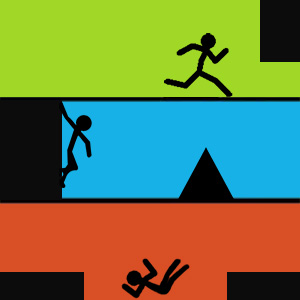 Fall Jump Roll is a game about stickman, you can play all stages of stick man in it. The First game you have to swipe up to jump over the obstacles and swipe down to roll. The Second game you just have to touch on screen to change the directions to get away from obstacles. The Third game you have to tap to jump through obstacles and not to fall in empty area.

Play Fall Jump Roll On Your Phone
- Scan the QR Code with your phone.
- You can enjoy this Game on smartphone and tablet (Iphone, Ipad, Android devices and Windows Phone).

LANDSCAPE GAME
Rotate Your Device
Play Better