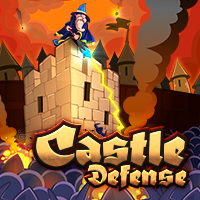 Castle Defense
HHTap
/
Castle,Defense,Magic,Fantasy
Related Games
Popular Games
Top Rated
HHTap
/
Castle,Defense,Magic,Fantasy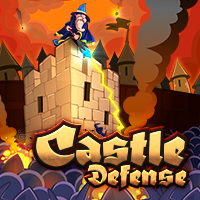 Defend your castle in a relentless battle against hordes of terrifying enemies! Cast your spells, destroy the enemies and increase your magical powers. The fate of the kingdom depends upon you and your powerful magic!

Play Castle Defense On Your Phone
- Scan the QR Code with your phone.
- You can enjoy this Game on smartphone and tablet (Iphone, Ipad, Android devices and Windows Phone).

LANDSCAPE GAME
Rotate Your Device
Play Better