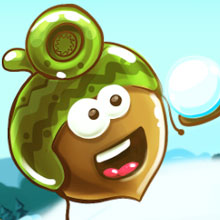 Doctor Acorn 3
HHTap
/
Physics,Levels,Platform,Animal
Related Games
Popular Games
Top Rated
HHTap
/
Physics,Levels,Platform,Animal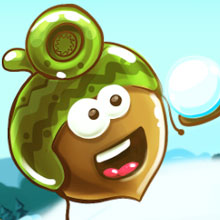 Help the Doctor Acorn build a snowman in this exciting sequel to the popular Dr. Acorn series. Collect some snow as you guide the acorn through each level safely and efficiently. Tap on objects, throw snow balls and keep moving through each stage until you pass all of the levels and unlock all of the achievements in this fun online game.
Click or tap to interact. Help the Acorn complete each level.

Play Doctor Acorn 3 On Your Phone
- Scan the QR Code with your phone.
- You can enjoy this Game on smartphone and tablet (Iphone, Ipad, Android devices and Windows Phone).

LANDSCAPE GAME
Rotate Your Device
Play Better