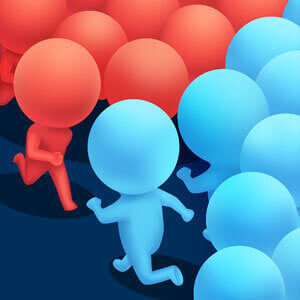 Count Masters Online
HHTap
/
3D,Battle,Run,Levels,Stickman
Related Games
Popular Games
Top Rated
HHTap
/
3D,Battle,Run,Levels,Stickman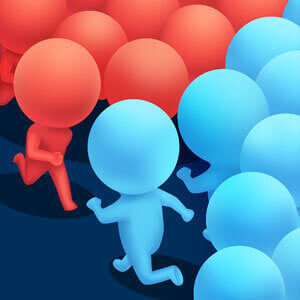 Count Masters Online
12654
Looking for some fun and thrill? Then this 3d running game is just for you.
Count Masters is one of the most exciting clash games of all times! You start the battle alone but trust us: there are no chances for you to feel lonely.
This city takeover game features fascinating graphics and simple mechanics. You have a chance to get absorbed in the bright world of Count Masters full of gang fights and stickman battles. Get ready to spend hours playing one of the most thrilling running games.

Play Count Masters Online On Your Phone
- Scan the QR Code with your phone.
- You can enjoy this Game on smartphone and tablet (Iphone, Ipad, Android devices and Windows Phone).

LANDSCAPE GAME
Rotate Your Device
Play Better