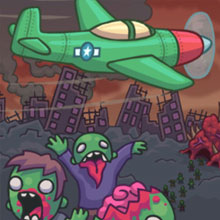 Fly or Die
HHTap
/
Zombie,Shoot,Plane,Upgrade
Related Games
Popular Games
Top Rated
HHTap
/
Zombie,Shoot,Plane,Upgrade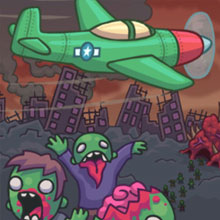 Your main objective is to neutralize all of the monsters hiding around you. You will start to slowly upgrade your plane. Fly around many different arenas and kill as many zombie opponents as you can. We believe that you can show everyone what you've got. Find a way how to get as far as possible and don't let anyone get the best of you. The game has very simple gameplay and nice graphics. Earn the highest score you can, profit and enjoy the experience!

Play Fly or Die On Your Phone
- Scan the QR Code with your phone.
- You can enjoy this Game on smartphone and tablet (Iphone, Ipad, Android devices and Windows Phone).

LANDSCAPE GAME
Rotate Your Device
Play Better